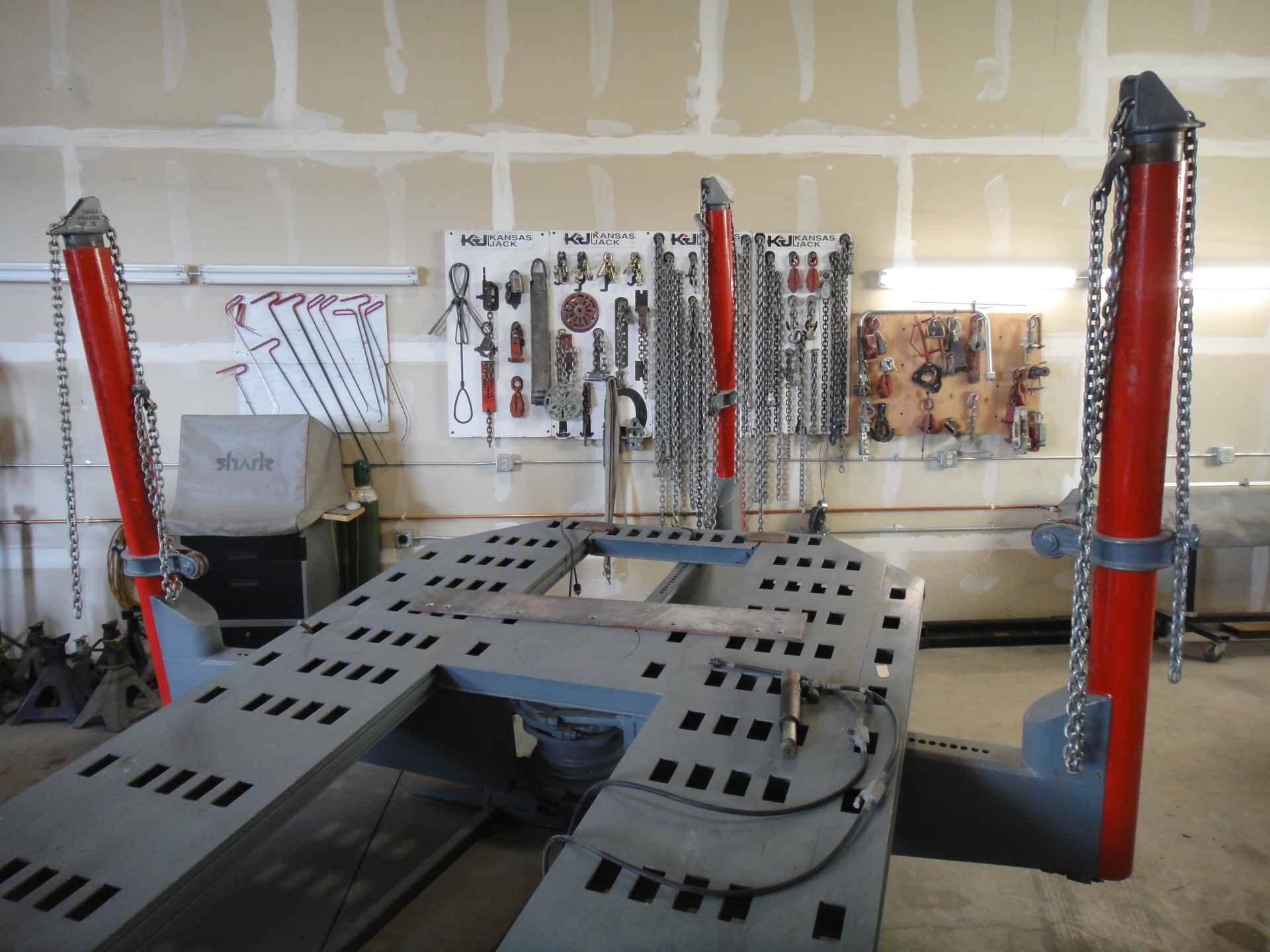 Our technicians at Chester Auto Body are more than qualified to handle any size repair to your vehicle.  Our workmanship is guaranteed.  In most cases, insurance policies are written to include the use of aftermarket parts.  Chester Auto Body is on various programs in which OE manufactures will match the price of aftermarket parts.  What does this mean for the consumer?  It means that in most cases we can replace your vehicle's parts with original equipment instead of cheap aftermarket products which do not fit correctly.  We believe your vehicle should be as good or better than it was before an accident.  Our collision facility includes a Chief frame rack and Shark electronic measuring system to ensure any frame work is done properly and efficiently.  We know an accident is a stressful event in a person's life, we are here to make it easier for everyone.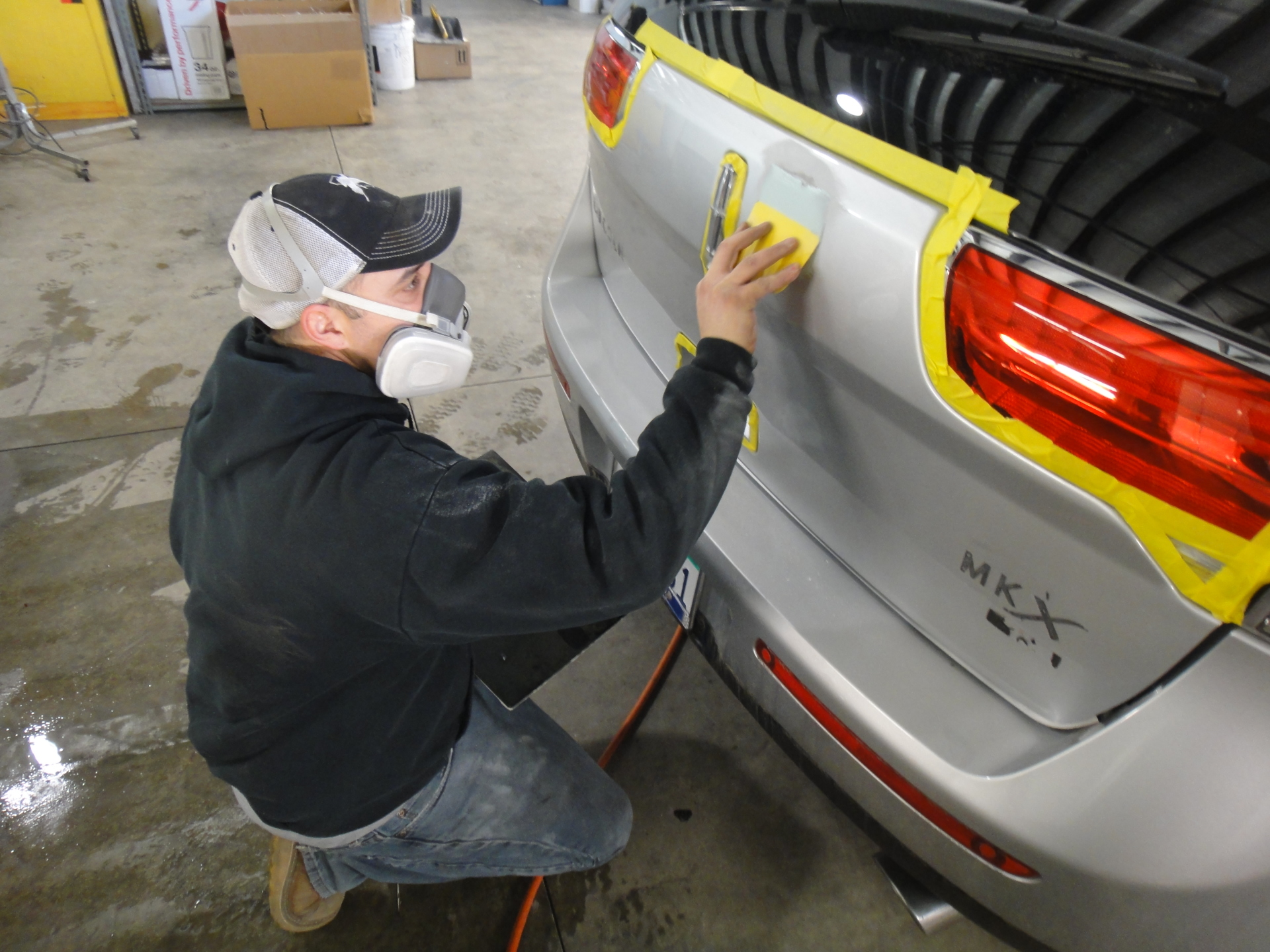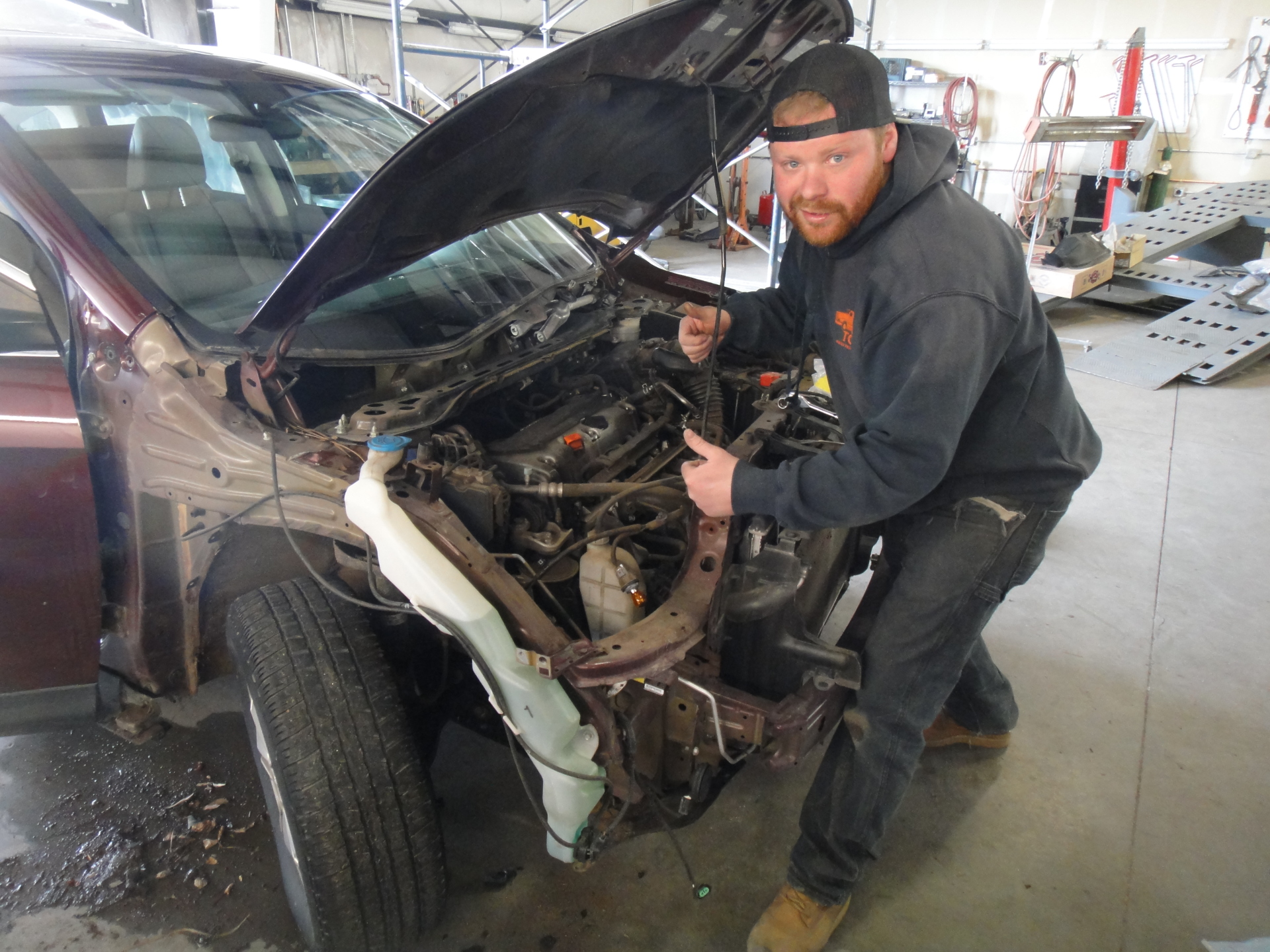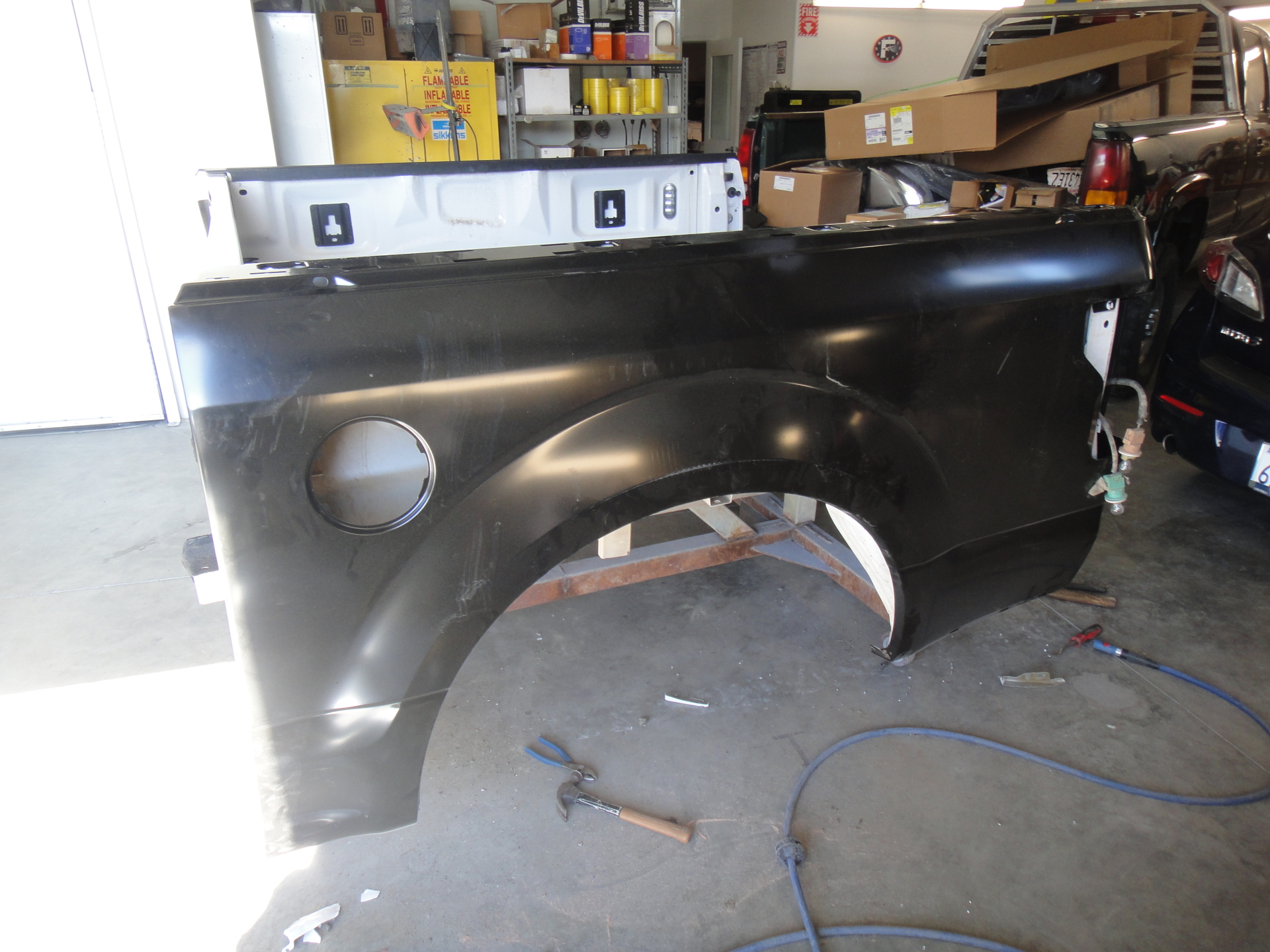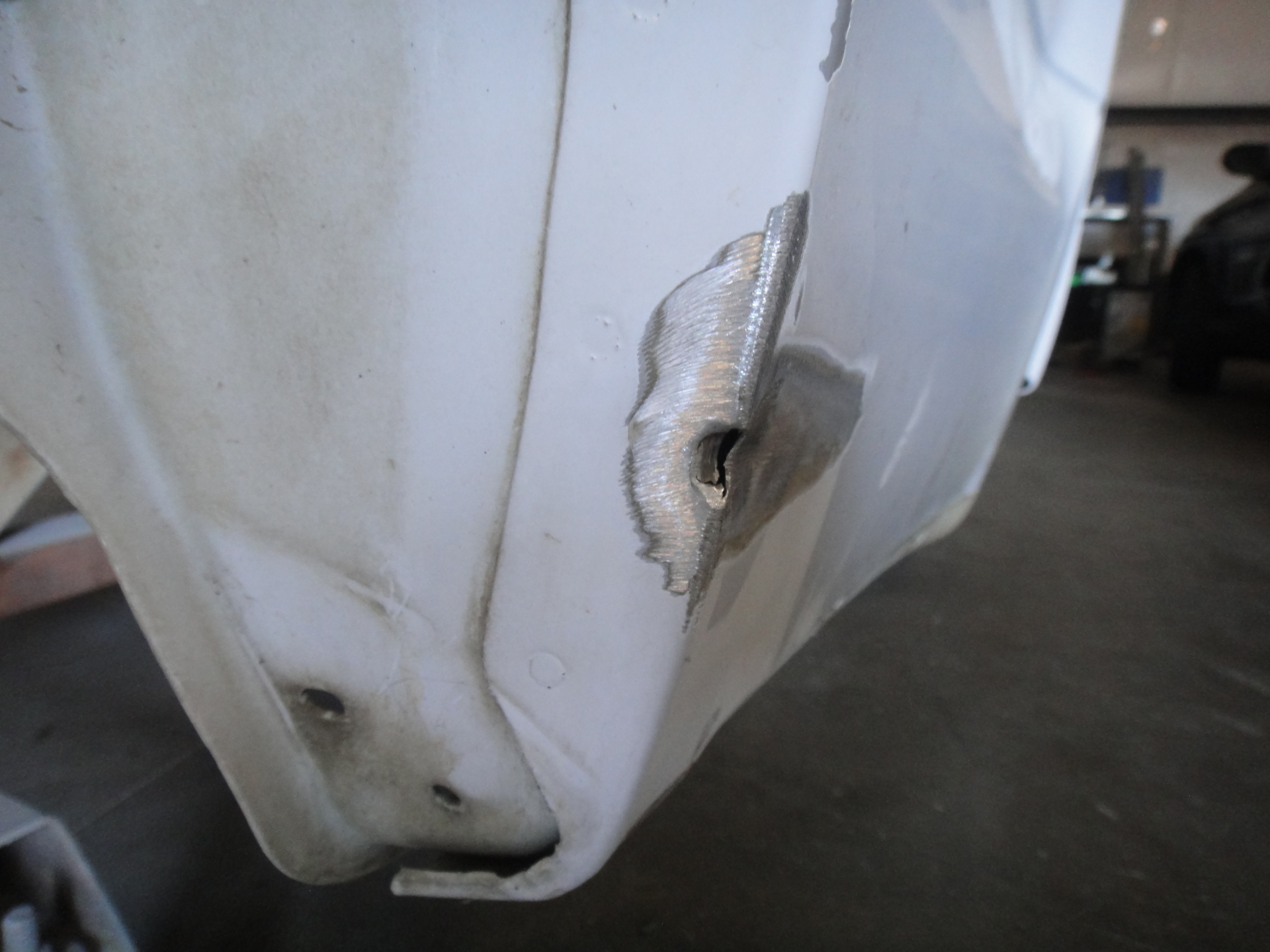 Above you will see us installing a new aluminum bedside panel on a 2016 Ford F-150.  The panel arrives from Ford with a black electron coating for corrosion protection.  We simply remove Ford's self piercing rivets and adhesive, mount the new panel using Ford approved adhesive, and install new self peircing rivets.  In areas where rivets are not accessible we apply aluminum plug welds.   

In areas such as in the image above, where the aluminum panel has suffered a complete tear, we grind, clean, and then weld the tear with an aluminum pulse welder using Ford specified welding wire and shielding gas.  The pulse welder ensures the panel doesn't absorb too much heat and completely warp.  Aluminum is a fantastic conductor making it susceptible to heat damage.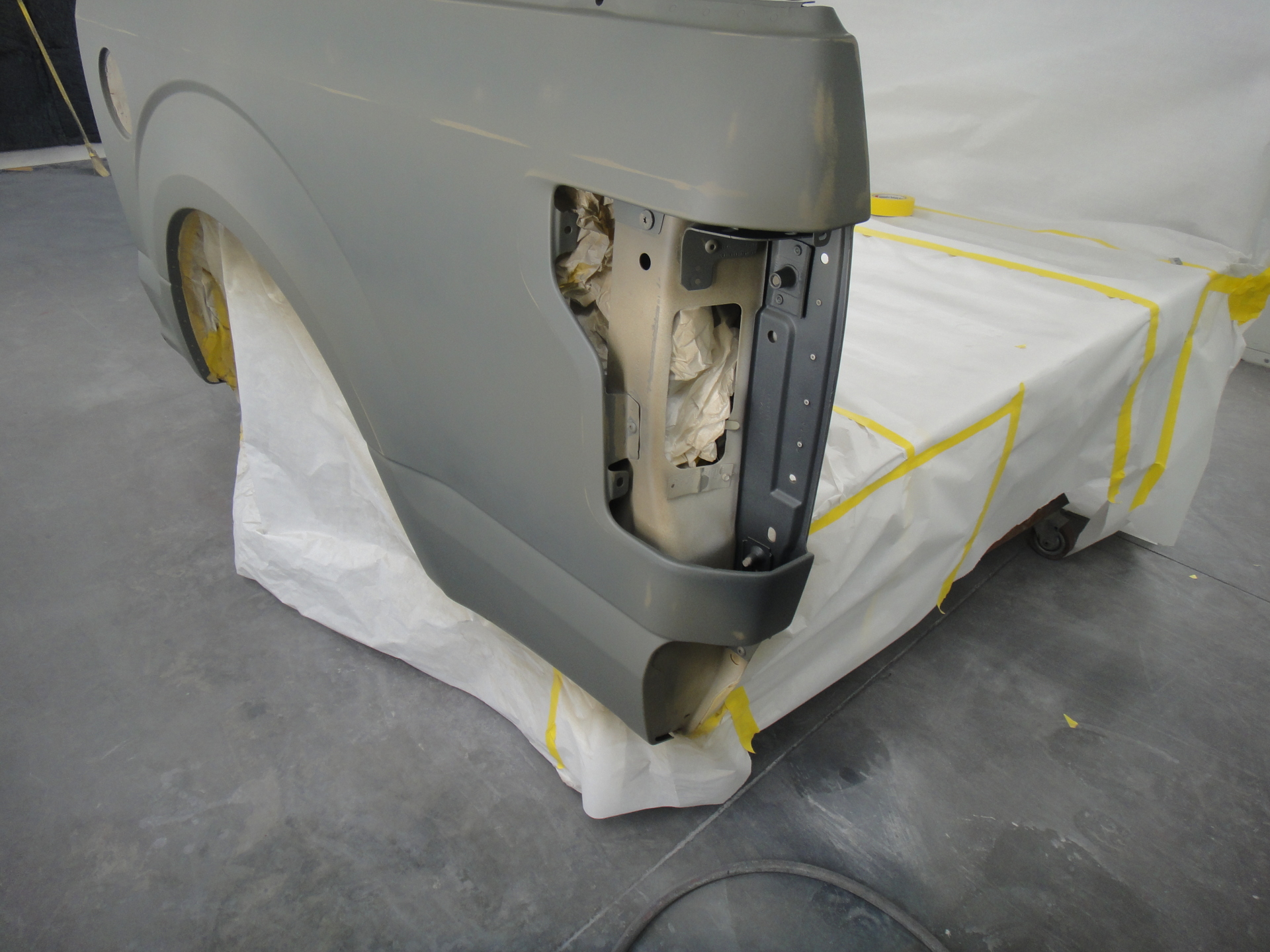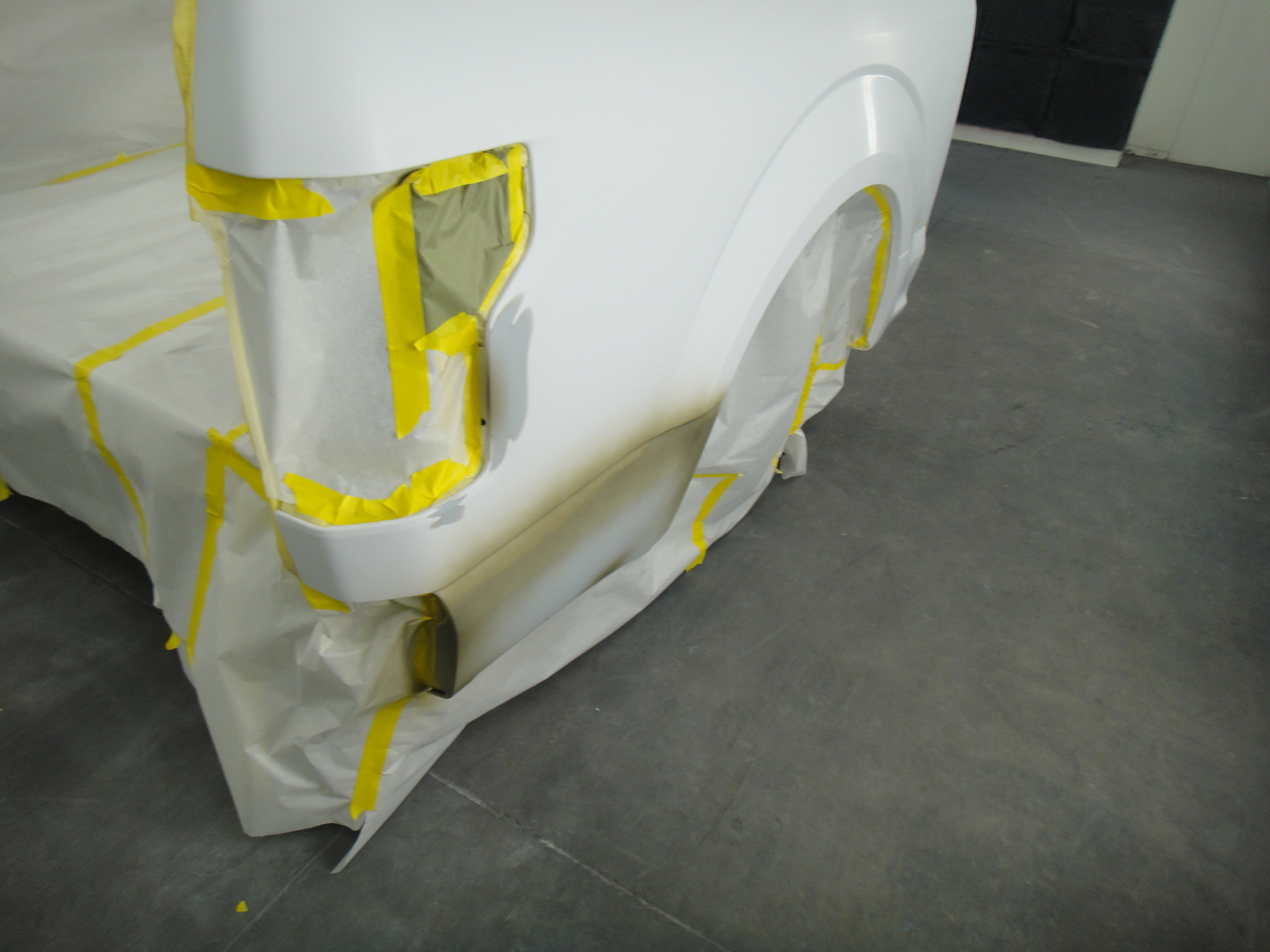 Now that the new panel is on, and the tear is repaired, it is time to apply corrosion prtection.  Perhaps the most important part of the aluminum process, corrosion protection includes coating all bear aluminum with an acid-curing wash primer.  Although aluminum does not rust, it still corrodes when in contact with moisture and air.  After the application of wash primer, it is business as usual from sealer to paint, and finally clear coat.  That is the extremely abbrieviated version of aluminum repair.  It takes about 11 hours to install a new bedside panel start to finish and several hours to properley repair a tear like the one shown, but in the end it is quite rewarding to see the final product, a car or truck that looks as if it were never in an accident.